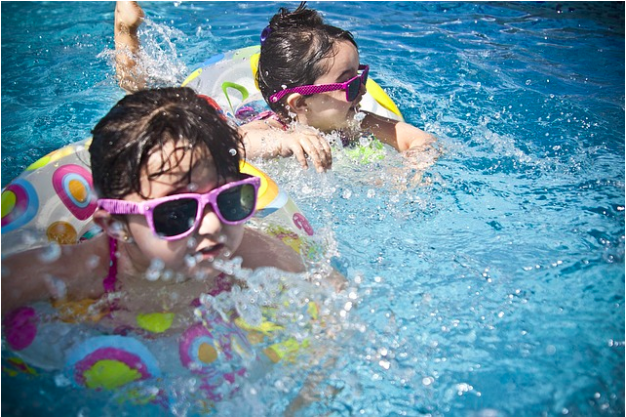 Now that another summer is in the books, many families use this time to reflect on all the fun they had. Some of the best summer memories come from swimming, whether it be at a public pool, a friend's backyard or the beach. Swimming is a healthy, fun activity that appeals to all ages and physical strengths.
The only downside to hanging out at the pool is that it requires a lot of work. Packing sunscreen and towels. Preparing snacks and bottles of water. Using public restrooms. If you have a family that loves swimming, you may have considered installing a pool of your own.  This way, you don't have to worry about any of this. Your family will have a pool that is always ready for some fun!
At Paradise Pools, we love when homeowners make the decision to install a swimming pool because we know they will be satisfied. But, a lot goes into maintaining a backyard spa. Pools are not for everyone, no matter how appealing they are. The good news is that we can help you out with the pool maintenance.
Are you a good candidate for pool ownership? Let's find out!
Great Reasons to Become a Pool Owner
One of the best parts about being a pool owner is that your home becomes a central place for friends and family. If you're a social butterfly or want to keep your growing children home for longer, a pool offers hours of fun and entertainment.
Another benefit to having a backyard pool is that you make the rules. You keep the water clean and safe. There's no hassle with packing water toys, snacks and towels. Just head outdoors and your backyard oasis is there to welcome you.
Additional reasons for owning a swimming pool include exercise and stress relief. Swimming is an effective way to increase heart and lung capacity, lower blood pressure and relieve chronic pain. You can also lead an overall more active lifestyle by fitting in regular exercise – and so can the kids!
Are You Ready to be a Pool Owner?
Pool ownership includes a lot of responsibility. Built-in pools require weekly maintenance and upkeep. There are outgoing costs for chemicals, accessories, maintenance, utility bills and increased insurance rates. Also, some people think that installing a pool increases the home's value, but this all depends on where you live.
Some questions to ask yourself are:
Can you afford a pool? (This includes installation and monthly costs.)
Do you have the time to properly care for the pool?
Do you plan on using the pool for the long term or will it be something exciting for the first year or two?
Does your family enjoy swimming but dislike public facilities?
Are you comfortable having friends and family at your home?
If you decide that becoming a pool owner is right for you, call Paradise Pools and discover why building a pool in the winter is most affordable and convenient!