Pool Frog Mineral System
Take the Guesswork Out of Pool Maintenance with Pool Mineral Systems
– The No Measuring, No Stress System
Maintaining a swimming pool used to mean measuring out your pool chemicals and spending a good amount of work keeping your water clear. Now with the Pool Frog system, you do not have to worry about any of that.
The Pool Frog system uses less chlorine than traditional cleaning systems, but your water will still feel fresher, softer and look crystal clear. It is the only system with a pre-filled chlorine pack (which meets all EPA requirements) and lowers your pool's chlorine levels by up to 50 percent. It works on in-ground and above ground swimming pools.
Benefits of Using Pool Frog in your Jackson Home's Pool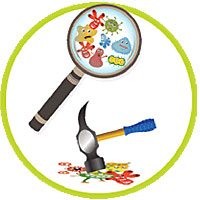 It's Cleaner
Cleaner because it kills bacteria in two was, with a blend of sanitizing mineral and a low level of chlorine or bromine.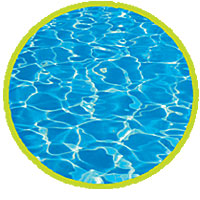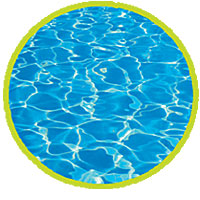 It's Clearer
Clearer because it helps maintain pH balance and uses up to 50% less chlorine or bromine for better water clarity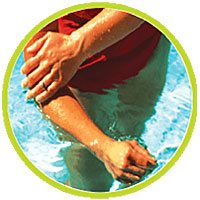 It's Softer
Softer because minerals condition the water for softness so it's easier on you and you pool or hot tub with no faded suits or smelly odors.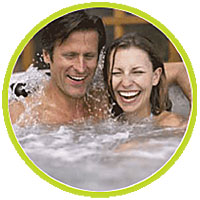 It's Easier
Easier because you never touch the chemicals with pre-filled containers that last longer for less work and are recyclable when empty.
While there are other brands out there that claim to simplify pool maintenance, Pool Frog systems are superior, because:
No Measuring, Ever: You will never have to measure your Pool Frog products. Components are introduced into the water via the infuser system (which is installed after your pool's pump and filter). You will then insert the Anti-Bac Mineral Pac (which destroys bacteria) and the Torpedo Pac (which dispenses chlorine regularly into the pool). After the packs are inserted, there is nothing to do except sit back and relax.
Maximize Your Chlorine Usage: Pool mineral systems by Pool Frog are designed to last twice as long. In fact, the Anti-Bac Mineral Pac lasts for six months, while the Torpedo Pac lasts one to three weeks.
Less Irritation: Chlorine is known for irritating the eyes and skin. Because Pool Frog uses less chlorine, you will experience far less redness, itchiness and dryness of the skin.
Superior Protection: Even though these products use less chlorine, they offer maximum protection against bacteria and algae, and always keep your water crystal clear.
At Paradise Pools, we are your go-to dealer for Pool Frog in Jackson. We carry a full line of Pool Frog products, including the Leap system, Flippin' Frog, Instant Frog, Frog BAM, Frog Test Strips, Pool Frog Twin, and more. If you want to enjoy your swimming pool more and maintain it less, we highly recommend Pool Frog pool mineral systems.
Paradise Pools is your local dealer for Pool Frog in Jackson. Call us today at (601) 932-POOL (7665) to find the right pool mineral system for your above ground or in-ground swimming pool.
Paradise Pools proudly serves Jackson as well as the surrounding areas of Pearl, Brandon, Madison, Clinton, Byram, Terry, Crystal Spring, Hazlehurst, Wesson, Brookhaven, Magee, Raleigh, Mendenhall, Florence, Richland, Pelahatchie, Morton, Forrest, Canton, Durant, Lexington, Flora, Yazoo City, Indianola, Belzoni, Hollandale, Rolling Fork and Vicksburg.