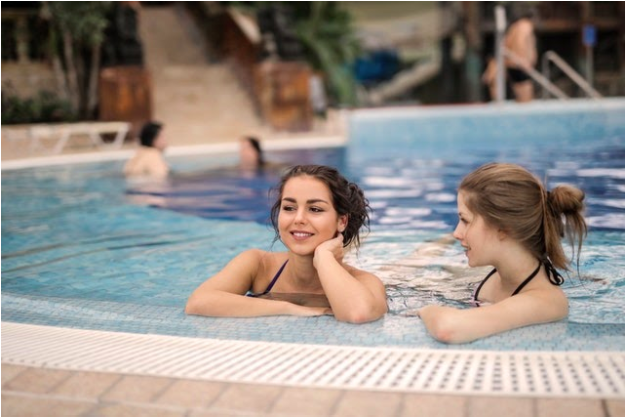 If you are quarantined at home for the next few weeks, it's probably a good time to open your pool and get it ready for the warmer weather. However, with the coronavirus impacting our lives, some customers have asked if they should worry about their swimming pools. Fortunately, we have good news for you: Yes, your swimming pool water is safe from the novel coronavirus.
Proper Pool Water Disinfection Kills the Coronavirus
According to the Centers for Disease Control and Prevention, there is no evidence that shows COVID-19 can be spread to humans through pools and hot tubs. As long as proper operation, maintenance and disinfection are followed, the virus should be removed or inactivated.
Of course, if you choose to go swimming with others, you still run the risk of getting COVID-19 from an infected person or contaminated surface. The virus is believed to spread mostly from person-to-person, particularly when they are close together.
As long as you plan on swimming in your own pool with your own family members, the risk of spreading coronavirus is low, unless someone in your family is infected.
How to Test Your Pool Water
If you're concerned about your pool water being safe, test your water's pH and free chlorine or bromine concentration. As long as the levels are normal, you can safely swim in your pool. However, this reminds us just how important it is to maintain proper pool chemistry. Not maintaining it can lead to the spread of bacteria and viruses that can make us sick.
Here are a few tips for testing your pool water:
Purchase a pool testing kit or test strip. Make sure it checks for chlorine and pH levels, as well as total alkalinity and total hardness.

Perform the test according to the instructions. Both testing kits and strips are quick and easy to use. Strips are faster and easier to work with, but kits are more reliable.

Read your results. Compare the water color to the chart provided with your kit or strip.

Balance the water based on your results. You'll have to adjust various levels, such as your pH, stabilizer, calcium hardness and free chlorine.
Paradise Pools Offers Pool Maintenance
If you have trouble keeping up with your pool water, swimming pool companies like Paradise Pools offer pool maintenance services. We'll be happy to care for your swimming pool so that you can enjoy it more. All of our packages include water testing and adjusting of sanitizer, pH, alkalinity and calcium levels, as well as vacuuming, skimming and equipment inspection.
Additional questions? Give Paradise Pools a call anytime! In the meantime, we hope that you can plan a staycation at home and enjoy your pool safely amid the coronavirus outbreak.