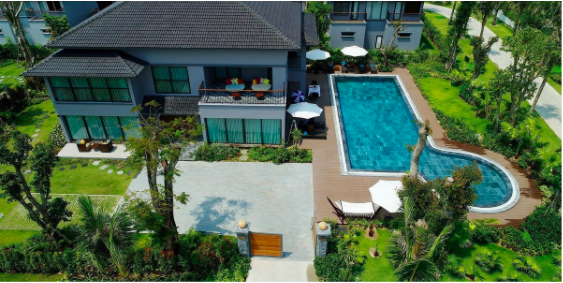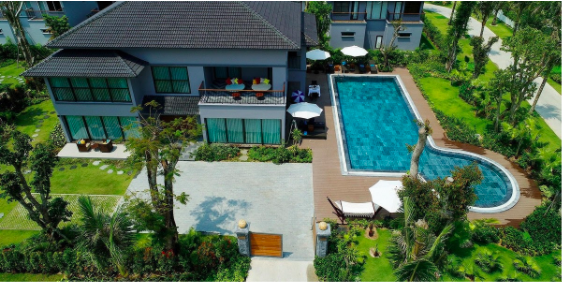 Did you just move into a home with an inground swimming pool? Or are you tired of your current pool design and have decided it needs a change? Many of our customers ask if they can change the depth and size of their swimming pool – and they wonder how much that renovation will cost.
It's understandable why someone would want to refresh their pool with a new size or depth. The pool might be too small for a growing family or too shallow for teenagers. The good news is that you do have options when it comes to pool remodeling in Jackson.
Let's cover the factors that will influence the type of renovations you can make.
Type of Swimming Pool
The type of pool you have determines the renovations you can make. Vinyl liner pools are the most versatile. Most vinyl pools are customizable and easy to modify, whether you want to make a cosmetic improvement or choose a different depth.
You can do less with a fiberglass swimming pool. Most modifications are add-ons like tanning ledges, spillovers and new decking. Concrete is the most expensive type of swimming pool to renovate because it requires a lot of labor and materials. Fortunately, concrete pools allow for endless possibilities – however your budget will probably limit you.
Depth Changes
Changing the depth of your pool is usually fairly simple, especially if you have a steel or polymer pool. It's also helpful to have a large backyard so that the pool company can bring the right equipment along. When the digging is complete, the bottom is redone with a concrete or vermiculite coating. The same process is used for gunite swimming pools, though it's not covered with a pool liner in Jackson.
Size and Shape Changes
Changing the size or shape of your swimming pool is a bit more involved than changing the depth. But it can still be done. The problem with this renovation is that it usually ends up costing just as much as a new pool. Also, if you make your pool bigger, you'll need to account for more piping, a larger pool heater and a larger water filtration system.
Alternative Modifications
Keep in mind that there are many ways to refresh your inground pool in Mississippi. You don't have to do anything drastic to keep it looking great. For example, sunning ledges, diving platforms, slides, swim outs and stone accents are all good ways to give your pool a new look. And they'll cost a fraction of the price compared to changing the depth or shape of your pool.
If you know that your swimming pool needs some attention but you're not sure what, contact Paradise Pools today. We can help you find the best solutions for your budget while keeping your family's needs in mind!