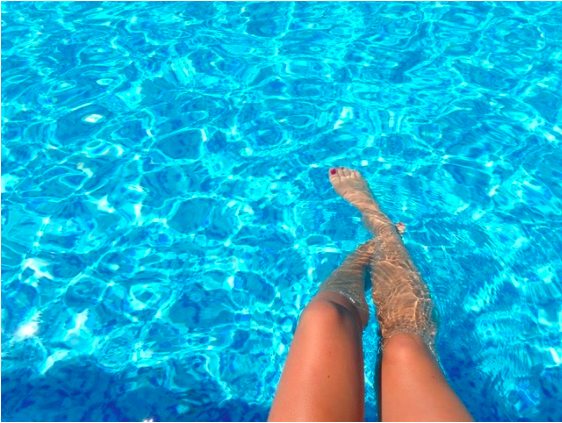 A common question we hear from our cost-conscious customers is whether or not they can reuse a swimming pool liner. Unfortunately, it's not recommended to reuse a pool liner. Not only are they meant to be used one, but also they get brittle and shrink when they're taken out of the water. Trying to reinstall a cover that's been out of the water won't get you the same quality as if you were to purchase a new one.
Let's learn more about why we do not recommend reusing a pool liner and why a vinyl liner replacement in Jackson is usually the best option.
Why is Reusing a Pool Liner a Bad Idea?
Generally speaking, pool liners are designed to be used once and once only. If you're planning to move and take your pool with you, expect to purchase a new liner. There are a lot of things that can go wrong when trying to reuse a liner, and they'll end up costing you time and money. Chances are, you don't have this to waste, especially if you're in the process of moving.
Here are some of the problems you can run into by reusing a pool liner in Jackson:
Loss of plasticizers. New pool liners contain plasticizers that give them their stretch. Over time, however, these plasticizers escape the vinyl due to UV exposure, chemical exposure and exposure to the water. This means the vinyl will have far less stretch to it, making it more likely to crack and tear when re-installing.
Unable to fit. Another reason why reusing swimming pool liners is not advised is because they're unable to fit the way you need them to. When a liner is held in place by tens of thousands of pounds of water, it's not going to move. But when you drain the pool, the liner will shrink and you'll have a hard time getting it to re-fit.
Thin, brittle material. When a liner is exposed to UV rays and chemicals for a number of years, it changes the chemical composition of the material. Pool liners often break apart when removed. The worst part is that the liner will often break apart like glass!
What if You Absolutely Need to Reuse Your Pool Liner?
While we do not recommend reusing your pool liner, we understand that there are some situations when our customers at least want to give it a try. Here are some things you'll want to have on your side:
The liner is less than a year old. If it's just a few months old, it may have enough stretch to be re-installed in your swimming pool. However, vinyl liners only last an average of 8-12 years, so if you're close to this, it's worth upgrading to a new one anyway.
Keep the liner wet. Don't let the liner get completely dry. Remove it and instantly place it in a large bin of water. Then bring the liner to its new location and reinstall it immediately. This will prevent drying and cracking.
Make the transfer on a warm day. If you can, choose to move the liner on a hot day. A hot sun works in your favor because it can help stretch the liner to fit the pool.
Swimming pool liners do not have to cost a fortune. To find out how much a vinyl liner replacement in Jackson will cost you, contact the experts at Paradise Pools today. We'll help you get the most out of your new liner!