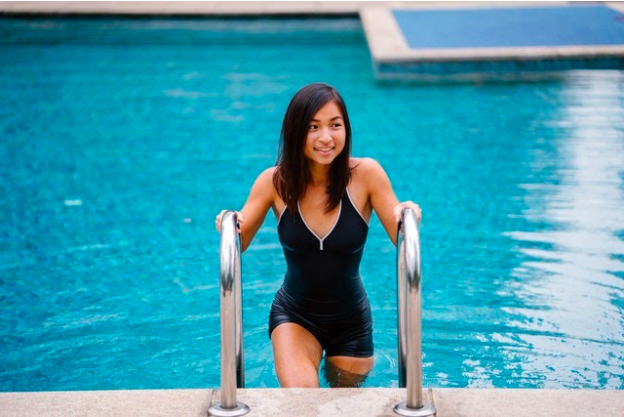 Are you considering surprising your family with a brand new swimming pool? There is a lot of information online about vinyl liner pools, which is a great thing, but it can also be overwhelming. 
In this post, we'll cover the most common questions people have about vinyl pools, including whether they're worth the money. Some people worry that these types of pools may look cheap, but we can assure you that's not the case! 
What are Vinyl Liner Pools? 
Vinyl liner pools have a sheet of vinyl between the water and the pool structure. Aside from the liner itself, other essential components include the wall panels, pool base, steps and coping. All of these parts work together to create your custom inground swimming pool.
How Much Do Vinyl Pools Cost? 
It's difficult to say how much a vinyl pool costs because there are many factors that influence the bottom line. Online estimates vary dramatically, but we find that most customers spend between $25,000 and $40,000 on the initial installation. 
Here are the main factors that determine cost: 
Size (small vs large)

Shape (rectangular vs freefrom)

Features (water features, slides, etc.)

Vinyl liner thickness 

Type of steps 

Type of coding 

Type of wall panel 
Do Vinyl Pools Look Expensive? 
We're not sure how this myth was started, but some people worry that a vinyl pool won't look as nice as gunite or fiberglass. While these higher-end pool materials are stunning, vinyl has evolved significantly over the years. As a result, you can create a custom pool using a vinyl liner. In fact, your neighbors may not know the difference between your vinyl pool and their gunite one! 
What are the Benefits of Vinyl Liner Pools? 
Here are the advantages of choosing a vinyl liner pool:
Low initial cost

Quick installation

Customizable shape 

Smooth liner surface 

Various colors and faux tiles 

Option for benches and steps 
Are Vinyl Pools a Good Investment? 
So, are vinyl swimming pools worth the money? We say absolutely! We always remind our customers to explore all of their options so that they can make an informed decision for their needs and budget. However, vinyl continues to be masterra an excellent choice that allows our customers to build beautiful, custom swimming pools while sticking to their budget. 
To learn more about installing a vinyl liner swimming pool in your backyard, contact the pros at Paradise Pools.