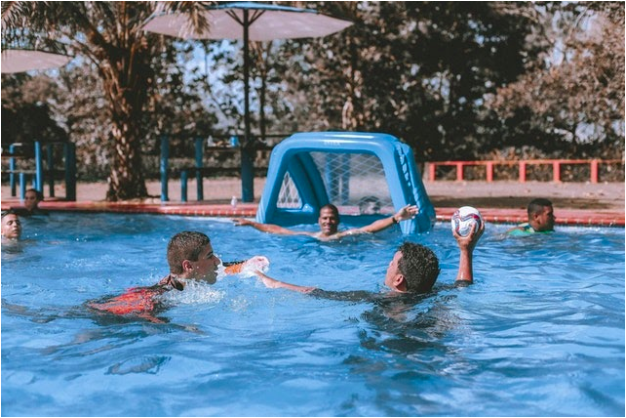 To ensure you're satisfied with your swimming pool, it's important to choose the best swimming pool contractor for your needs. Doing online research is a great way to learn about the pool builders in your area. You can look at their portfolios, read their online reviews and learn about the products they sell. But it's also important to talk to each contractor to get a feel for their personality, work ethic and honesty.
Below are seven important questions we recommend asking your pool contractor in Jackson.
1. How long have you been in business?
Unfortunately, there are some bad apples in this industry. One of the best ways to make sure you don't end up with one of them is by choosing a company that has been in business for at least three years. Reputable businesses are far less likely to pack up and leave you hanging high and dry.
2. Can I see some of your work?
Any good pool builder will be proud of their work and happy to show it off. Look for a gallery or portfolio on their website or ask them directly for photos of the work they've done. Not only does this show you their experience but also their work style.
3. Where is your place of business?
Avoid choosing a pool builder that works out of a pickup truck (we know, but it happens!). Instead, look for pool contractors that have a showroom or physical location. This shows that they are reputable, have a commitment to their community and will be around long enough to honor their warranty.
4. Do you have workman's compensation and general liability insurance?
Only choose pool builders in Jackson that are fully insured. If someone gets hurt on your property and the employer doesn't have insurance, you could be held liable for the medical bills. A professional pool contractor will have both workman's comp and general liability.
5. What experience do you have with the features I want?
There are many new swimming pool features – vanishing edges, zero depth entries, weeping walls, etc. If you want anything out of the ordinary, be sure that the pool builder has some knowledge of them. These features are beautiful but require engineering experience.
6. Is all necessary pool work included in my contract?
Pool construction doesn't always go as planned. The digging can start and the pool contractor hits rock. If this happens, how will the contractor handle it? Some have "rock clauses" in their contracts while others have a "rock allowance." No approach is wrong, but be sure that you have some protections in place.
7. Why should I trust you?
And finally – why should you trust the company for your inground pool in Mississippi? You'll be spending tens of thousands of dollars on this project, so you have every right to be picky about who you hire. Plus, this project takes time, so you want to go with someone you feel comfortable with.
You can ask Paradise Pools these seven questions any time! We'll be happy to answer them and help you determine the best pool design for your wants, needs and budget.