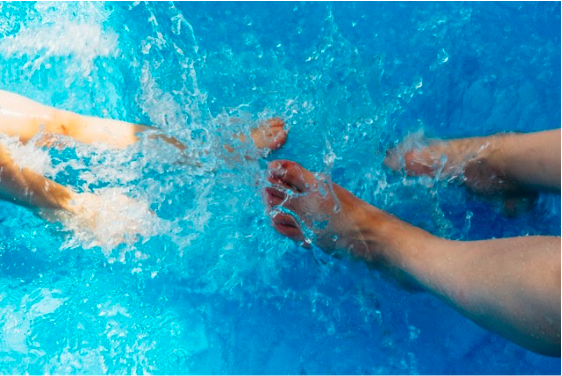 A backyard swimming pool is a big investment that should last your family a long time. But this is one project where you don't want to cut corners, otherwise you could take years of life off your swimming pool – and ultimately – your family's fun. At Paradise Pools, we make sure we follow the latest procedures and use premium materials to ensure your pool is built properly.
Below are some do's and don'ts to keep in mind when building an inground pool in Mississippi.
Do's When Planning for a Swimming Pool
Do your research. The pool contractor you choose has a direct impact on the quality and longevity of your swimming pool. Do your research, read online reviews and ask your neighbors for recommendations.
Do obtain several estimates. It's recommended to get several estimates for what your pool will cost. Be sure to compare apples to apples – pool materials, warranties, shape/size, etc.
Do consider all options. The possibilities are endless when it comes to swimming pools. Do you want vinyl, fiberglass or gunite? What size and depth do you prefer? What features must you have? It helps to make a list of your wants and needs.
Do know how to care for your pool. While your pool is being built, take some time to educate yourself on pool maintenance. To keep your pool water clean and healthy, you'll need to know how to test the pH level, clean filters, shock the pool, add water, etc.
Don'ts When Planning for a Swimming Pool
Don't underestimate the project. Installing a swimming pool is a big project that takes an average of 8-12 weeks or longer. During this time, pool builders in Jackson will be digging in your backyard and making noise. You'll need to plan for this commotion, especially if you have kids, pets or work from home.
Don't choose a builder based on costs. It's tempting to choose the lowest priced pool, but this is a short-sighted strategy. Instead, take your time choosing a pool builder and find someone who is experienced, has good reviews and an updated portfolio.
Don't ignore safety. With so many fun things to pick out for your pool – tanning ledges, water fountains, zero-depth entries – it's easy to overlook less exciting features like safety. But don't forget to account for drain covers, safety covers, pool alarms, a perimeter fence and anti-slip tiles.
Looking to have a swimming pool installed in your backyard? Contact Paradise Pools to learn more about your options and how to make the most of your budget.