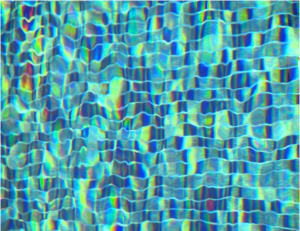 A new year means a fresh start for the interior and exterior design industries. They have to keep things interesting, so they roll out new updates and trends that have people saying, "Wow. I've never seen anything like that before."
Unless you have an unlimited flow of money, you must pick and choose what you plan to update and how often. But, if you are currently in the market for a new swimming pool, we have a list of the most popular trends for 2017. Keep them in mind as you brainstorm ideas. Why have the same looking pool as everyone else in the neighborhood? Bring yours to life with these new design trends.
Eccentric Tile Designs
Gone are the days when every pool had the same white, cookie-cutter tile around the perimeter. Modern pools are graced with a wide array of tile types, textures and colors. Already, we've seen a surge in mosaic tiles being integrated into swimming pools. It's no surprise why, as these tiles are colorful and can be used to make unique patterns. Plus, they aren't difficult to install.
Another fan favorite that we expect to see more of in 2017 is glass tile. The material is more durable than ceramic or porcelain, and it adds a subtle grace to an otherwise ordinary swimming pool. Glass tiles are available in a wide range of colors, shapes and sizes, so you can put together whatever masterpiece you want!
Sun Shelves
Have you not heard of sun shelves before? Then you don't know what you're missing!
Sun shelves are also known as baja shelves, and they are placed in the shallow end of your pool, before the water goes deep. They are perfect for kids, adults and even pets. With the flexibility that a sun shelf provides, the sky's the limit with what you can do.
Check out some ideas for a baja self on a home design website like Houzz.com. Some are simple and subtle, while others serve as a deck within a pool and include seating areas and water features.
Hydrotherapy Jets
Another trend that we're seeing pop up more often is hydrotherapy jets. Hydrotherapy jets are ideal for people who have severe muscle tension, but anyone can benefit from them. The therapy uses a water mineral, warm temperature and pressure to rejuvenate the body and provide stress relief.
Like other forms of therapy, hydrotherapy jets don't require anything artificial. It's a completely natural way to promote the natural healing response in the body, and you can take advantage of this stress relief at any time. Imagine never having to leave your backyard to get a spa day!
Water Features
Water features will remain popular in 2017. As people look to upgrade their pools, water features are an automatic consideration. Things like waterfalls and fountains add immediate appeal, and the soothing flow of water is amazing for the soul! Not to mention, the addition of water features is an excellent way to add value to your pool and your home.
As you can see, there are many new ideas and concepts that pool owners are going to be taking advantage of in the coming year. If you would like to learn more about updating your current pool or installing a new one, contact Paradise Pools. Now is a great time to get a headstart on your project!