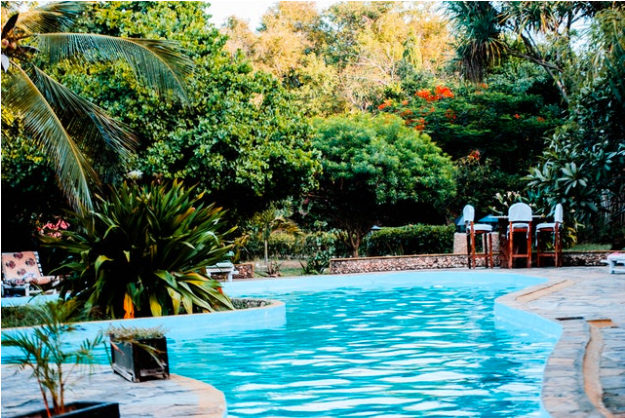 Gunite pools certainly have the edge when it comes to aesthetics, but they do need additional maintenance to keep them in pristine condition. On average, gunite swimming pools last 7 to 10 years before they need to be resurfaced. When that time comes, it's important to know what options are available so that you can pick the best choice for your backyard space. 
'Ismart Shankar' Teaser: The hero is on steroids – Telugu News – IndiaGlitz.com d bol for sale how to get anabolic steroids in canada, how to test testosterone enanthate – captains cove golf & yacht club
Let's go over the signs that your swimming pool is in need of resurfacing and popular finishing options. 
Signs It's Time to Resurface Your Gunite Swimming Pool 
The plaster finish that is applied to gunite pools needs to be reapplied every so often. Living in Mississippi, you should be on the higher end of this lifespan because we don't have freeze and thaw cycles as other areas do. Here are the signs that it's time to resurface your concrete pool: 
Stains. Stains are inevitable. Most of the time, they aren't anything serious, but they can build up and take away the beauty of your pool. Stains usually come from algae, leaves and debris and chemical and mineral outputs. If you can't clean the stains off, pool resurfacing will do the trick.

Rough texture. If the surface of your pool is rougher than usual, this is a sign that it's starting to deteriorate. If you don't resurface your pool, it will only get worse. If your pool surface was rough to begin with, you can choose a different finish, such as tile or smooth aggregate. 

Leaks. If your pool isn't holding water like it should, it's definitely time for some maintenance. Without resurfacing, the pool will continue to lose water. You'll have to keep refilling it, and your water bill will go up. In the long run, it's more cost effective to have the pool resurfaced. 
Options for Gunite Pool Resurfacing 
Paradise Pools can help you choose a resurfacing option that works for your gunite swimming pool. Here are the most popular options we recommend to pool owners: 
Plaster. Plaster is made from a mix of cement, white sand or marble aggregate and water. Most people choose white, but it can be dyed the color of your choice. Plaster is inexpensive, classy and simple. However, it can be rough, and

it allows algae to grow

. Regular maintenance is needed, along with acid washing every 3 to 5 years. 

Aggregate. Aggregate is a step up from plaster. It's made from a material like pebbles, quartz or glass beads and combined with cement. You can choose from polished aggregate (smooth) and exposed aggregate (bumpy) depending on how smooth you want the surface to be. 

Tile. Another option is tile, which is constructed of porcelain, stone or glass. There are numerous colors and styles available, giving you the ability to change the look of your pool. Tile is long lasting and easy to clean. Plus, it's resistant to fire, heat, frost and UV rays. Of course, you pay the most for this type of resurfacing.
We hope we cleared up some questions you might have about resurfacing your gunite swimming pool. To get a quote on these surfaces, contact Paradise Pools today!