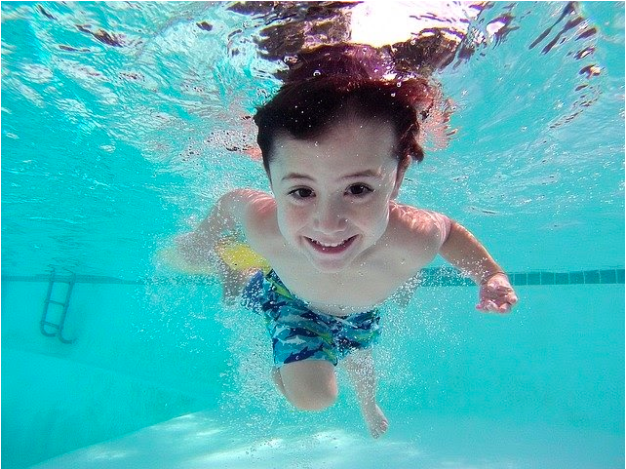 When it comes to choosing a swimming pool for your backyard, you have two options: an inground swimming pool and an above-ground swimming pool. Typically, most people prefer the look and function of an inground pool, but the high installation and excavation costs can be a deterrent. If you're looking for a cost-effective alternative to an inground swimming pool, an above-ground pool can be a great option that is worth every penny. 
Modern Above-Ground Swimming Pools are Better than Ever 
At Paradise Pools, we have a great selection of above-ground pools, including the Saratoga, Sentinelle and Quantum. All products contain resin that protects against corrosion and ensures long-term durability. They also take advantage of the latest technology and feature beautiful aesthetics, such as printed patterns and stainless steel hardware.
With advances in technology, the materials required for above-ground pools are stronger and more pleasing to the eye than ever before. While above-ground pools may not have the same neat and transparent look as inground pools, it's safe to say that they are still an attractive addition to your backyard space. 
Benefits to Expect from Above-Ground Backyard Pools 
The best approach is to get an estimate for both an inground pool and an above-ground pool and determine which one is right for your needs. When you look at the numbers, you may find that an above-ground pool is more cost-effective and practical for your family. Here are some advantages to expect: 
Less expensive. Above-ground pools are more affordable compared to inground spas. They require less installation, excavation and labor costs, bringing down the price right from the start. Plus,

inground pools may be taxed as property improvements

. However, expect a similar investment in terms of pool maintenance. 

Practical. Above-ground pools aren't deep enough for diving or head-first jumping, but they still provide a personal space for hanging out in the sun. If you want to turn your backyard into a year-round vacation on a budget, an above-ground pool makes this possible.

Versatile. Some backyards aren't conducive to an inground pool. Above-ground pools, on the other hand, are available in a wide range of shapes and sizes so you can find one that meets your needs. 

Easy to take down. If you decide to move, you can break down the pool and take it with you. Or, if you sell your home with the pool and the new owners decide to remove it, this won't be a problem. 
Keep in mind that above-ground pools are stronger, more durable and more attractive than in years past. This is because they take advantage of the latest technology and materials. To discuss your options for an above-ground pool, contact Paradise Pools today.