Energy Efficiency
In today's economy energy efficiency is very important. You don't want to buy a spa just so you can use it to relieve the stress of opening the electric bill! You buy a spa to relax…not stress!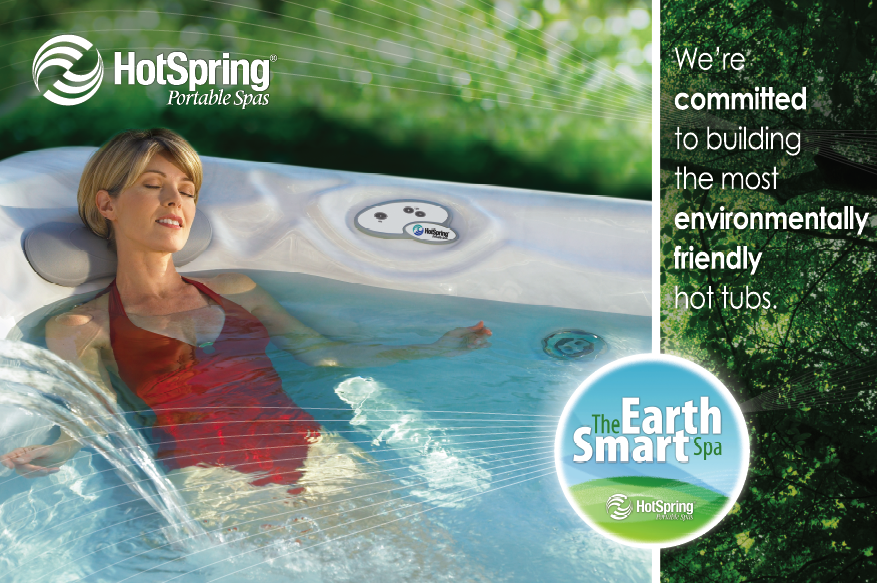 Hotspring Spas set the standard when it comes to energy efficiency and low operating costs. How do they do this?
Completely Foamed and Insulated Cabinets
Hot Spring spas are totally insulated with multiple layers of high density, polyurethane foam, the same material used to insulate commercial freezers. This is designed to hold in heat so your heater can run less often while still maintaining the proper temperature.
High Performance Pumps
The pumps in a Hotspring Spas are designed to deliver maximum performance using minimum energy. The manifold plumbing system in Hotspring Spas is made to minimize restrictions in the water flow, so less jet horsepower (and less energy) is needed to deliver the perfect massage with just the right pressure.
Heater Efficiency
The No-Fault Heater ensures maximum efficiency by transferring over 98% of the heat it produces into the water. It may sound crazy but other heaters can waste the heat produced therefore costing you more money to heat your tub.
Silent Flo Circulation Pump
This little pump circulates your water 24/7 using less energy than a 40 watt light bulb. Other tubs run power eating jet pumps to circulate your spa.