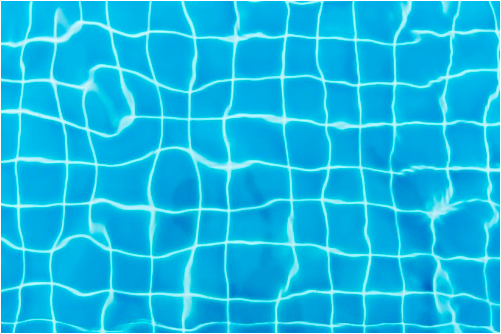 Whether you've decided to install your first pool during your quarantine home reno, or you are looking to upgrade your standard pool pump for your spa's blossoming business, chances are you have done your fair share of research on the most efficient and cost-effective pool pump. 
Fortunately, you don't have to read any further! In this article, you will discover 5 major benefits to owning a variable speed pump, including its cost effectiveness and key features. Let's dig in!
Two Birds, One Stone
Let's start by talking about the environment. Did you know that according to the Department of Energy, swimming pool pumps are one of the leading energy consumers in one's home? Not only is saving energy crucial to the health of our environment, but it can also save you big bucks down the road.
By using a variable speed pump, you can save 50-80% more amps and watts per day due to the motor's ability to run at lower speeds for lengthier amounts of time. Also, because not all pools are the same, it's important to have the choice to be able to program your pump to the necessary speed for your pool's unique design.
For instance, you can adjust a variable speed pump to work alongside your pool's personal heater, power cleaners, attached spas and other features, overall making the variable speed pump more cost-effective and customizable!
Satisfy Your Pool's Specific Needs
Like we mentioned above, every pool has its own unique design, as well as specific needs based on its varying functions. With a variable speed pump, you are able to optimize the energy you are consuming by taking advantage of your pump's flexible settings.
For example, you may choose to adjust the speed of your pump for cleaning, heating, filtering, and other spa features. Allowing for various flow rates ensures your needs are more thoroughly and efficiently met.
Sit Back and Relax
The precious time spent in your pool should be tranquil, rejuvenating and… Wait a second… What is that obnoxious sound? Newsflash: it may be your standard pool pump!
Standard pool pumps commonly cause excessive motor noise due to the poor quality of their motor bearings. Thankfully, variable speed pumps are intentionally built with inverter duty bearings and they operate with a permanent magnet motor that produces 25% less decibels than the standard pool pump.
The smoother your pump runs, the more soothing of an experience you, your guests, and/or clients will have in your pool!
For Sanitary-Sake!
Unlike a variable speed pump, a standard pool pump runs at one speed: 3450 RPM. Because it is limited to running at a higher speed, it can often allow for filter bypass, which are fine particles that can return to your pool unfiltered.
Water is actually filtered best at lower speeds because the pump's filter media is able to efficiently trap and retain small particles. Therefore a variable speed pump, which can function at lower speeds for longer hours, will keep your pool water cleaner than a standard pool pump.
Another related benefit to reduced flow speed is extending the lifespan of your filter media. This allows your pool water to stay circulating for nearly 24 hours a day, instead of remaining stagnant and collecting bacteria.
Convenient Technology
Let's face it – it's 2021, and the old mechanical time clocks and manual switches on standard pool pumps are simply outdated! Many of the variable speed pumps have updated technology, and are now mountable with rotating interfaces and compatible with automation systems like remote pool controllers. If that's not convincing enough, some pumps have apps that connect to Bluetooth. It can't get much more convenient than that!
Above we've covered how variable speed pumps are environmentally friendly, cost effective, customizable, aesthetically pleasing, cleaner and have advanced technology… So what are you waiting for?
Contact Paradise Pools today for a recommendation on which variable speed pump would best satisfy your pool's needs! Keep in mind that variable speed pumps are rapidly growing in popularity due to their all-encompassing features, so don't miss your chance to upgrade yours before our stock runs out!